Hello everybody,
So since they seem to be pretty popular in the blogging world lately, I'm pretty sure you have heard of CSN. If you haven't let me tell you they are pretty amazing. When I was looking for a new bedroom set I stumbled upon them for the first time. I was looking at getting a gorgeous
bedroom vanity
or perhaps one the really nice
desks
they have for my bedroom. Then I saw
this bed
, and I knew I had to have it because then I could get read of my giant ugly bureaus. So I bought it. When it arrived I was quite surprised because it came in three humongous boxes, that stacked taller than me and were left in the back yard behind my apartment. I had to take the pieces out of the boxes in order to bring them upstairs. Luckily though, this made construction very simple.... except I had no hardware. I searched through all the wrapping and still came up with nothing. I got online and e-mailed CSN about my problem and they express mailed the hardware out right away. I was still able to use the bed though, because it came in three big sections, that I easily just smooshed together so I could sleep that night. All in all I'm loving the sturdy and convenient design of this bed.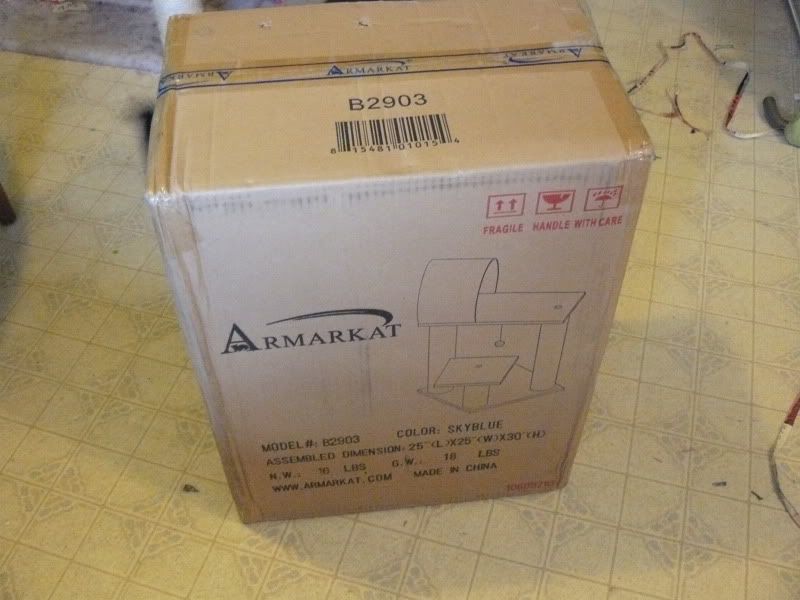 So anyways, I get contact by Jessica from CSN asking if I'd like to do a review of one of their products or host a giveaway. I picked a giveaway since I just won a piece of cat furniture from their stores
here
. So I figured I would do a review/giveaway. So I waited.....and waited... Then when I finally thought "hmm this is taking far to long for that cat furniture to get here..." I contacted Jessica to see if she could look into it. Apparently my mailing address was never forwarded by the person who was hosting the contest :( But luckily Jessica got right on it and had them place the order and ship it out and it arrived the following Monday. So first let me review how awesome the
people
at CSN are. I have always experienced great online customer support with them.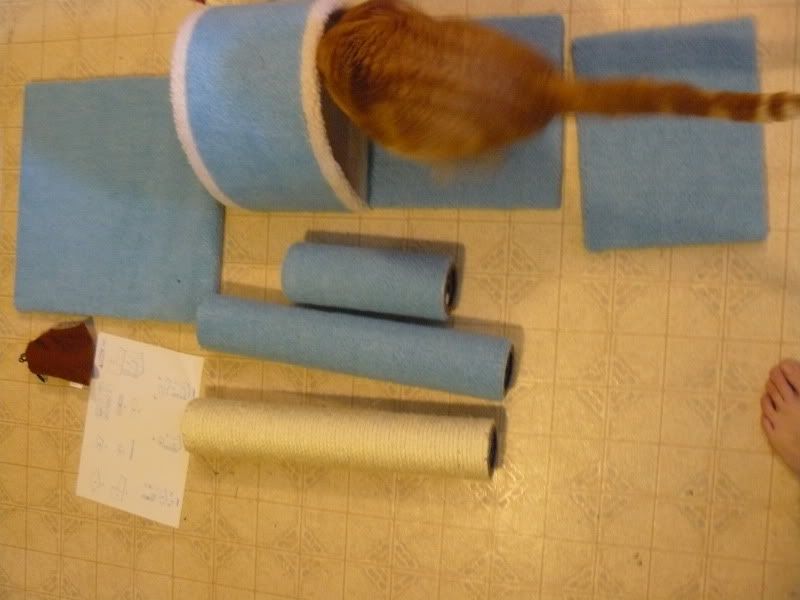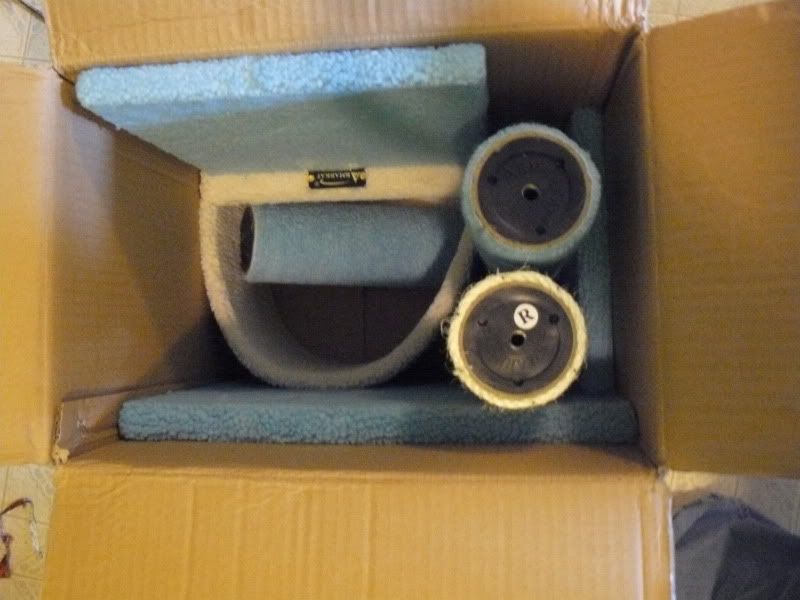 All the pieces came nicely packaged in this normal sized box.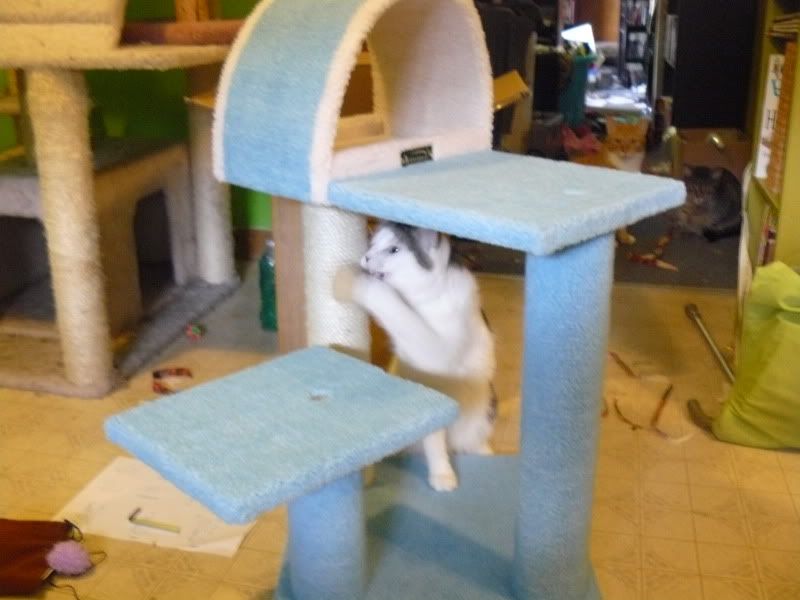 In just a few twists of the included Allen wrench it was done. Very quick to put together.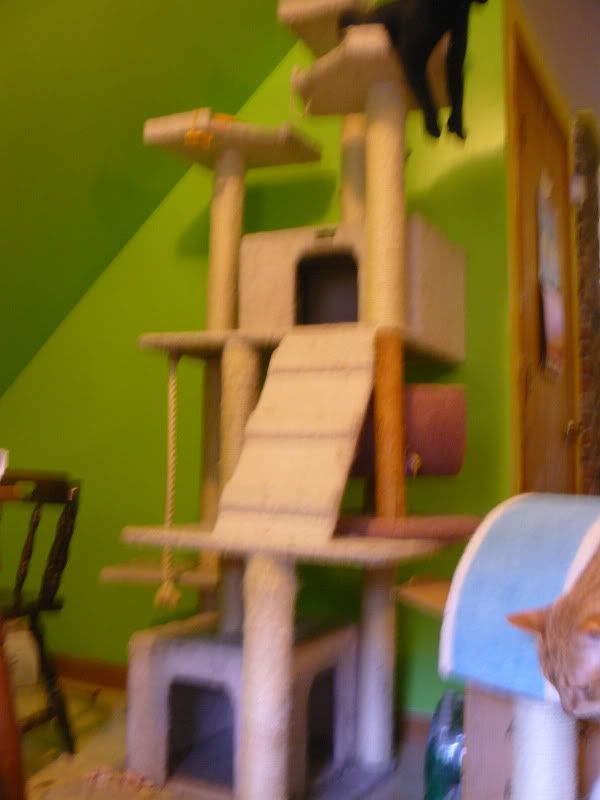 I also would like to mention that it is Amarkat brand cat furniture which I already bought previously too, and I am very impressed by the sturdy design that accompanies the lightness of the products.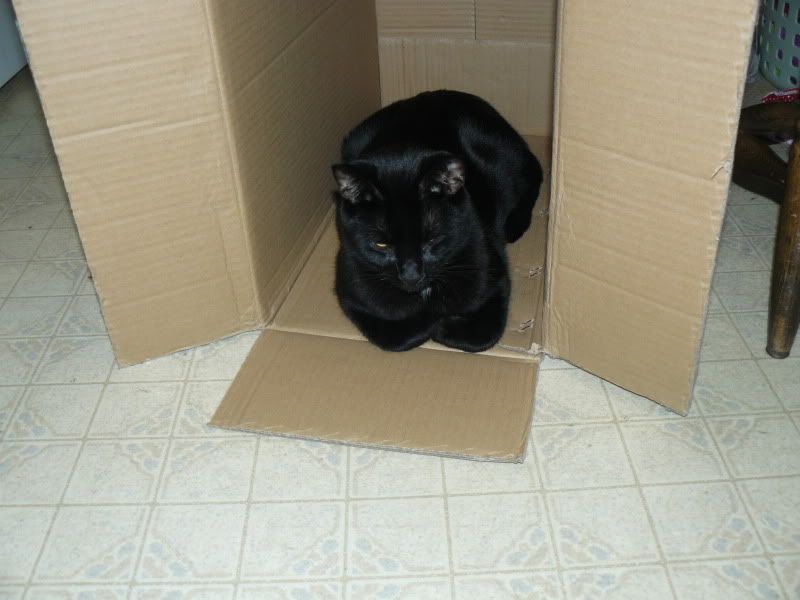 The box also makes a great cat bed apparently.
And ta-da Perfect piece of cat furniture for the kitties.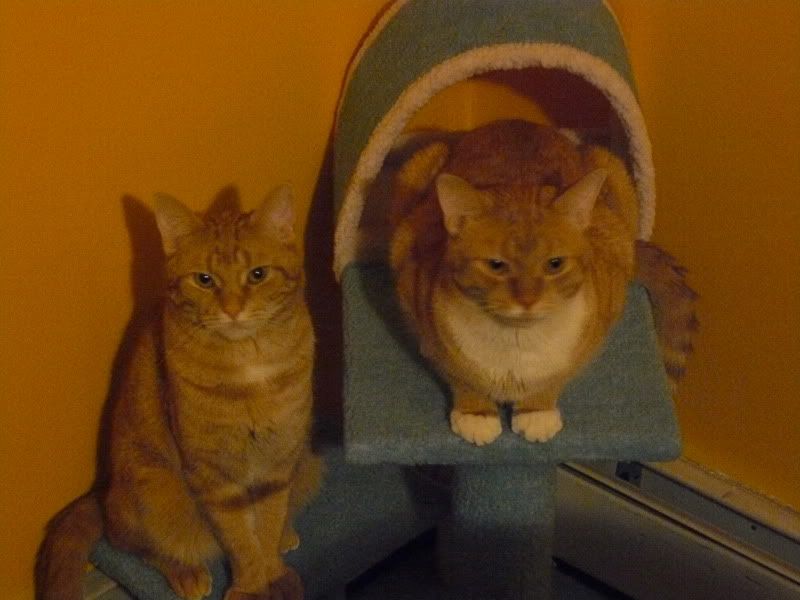 Now for the giveaway!!!!!!!!
This will be an easy one week giveaway. Just comment below with your e-mail address and you will be entered to win a $40 gift certificate to use at any of the 200+ CSN stores. Giveaway ends 8/20