So I know that there are other books that I thoroughly enjoyed this year, but I thought I would narrow it down to 20 that I recommend to all my teens and even the adult YA readers.
(You can click on the picture to go to my review of the book)
Why I loved this book:
This book was chock full of all the things that are great in a book. Friendship, sibling rivalries and superpowers. I just loved the energy of this book and how all the characters interacted. I also loved how Robin Benway presented the story. She had each girl tell their side, but whenever they switched, it was almost as if they were all in the same room trying to talk over each other. It was just absolutely fantastic.
Why I loved this book:
The dialog. Brenna Yovanoff crafted a dialog that was so spot on and fantastic I can't help but completely rave about it. I can't really pinpoint an exact reason why the dialog is so fantastic, I just know that when I read this I couldn't even believe how easy all the chatter flowed from the characters mouths. I also loved that haunting tale of it all. There aren't that many dark tales in YA literature, I guess because teens don't need scary stories to keep them up at night and warn them about the dangers of the world. I really and truly enjoyed listening to each of the characters in this novel speak.
Why I loved this book:
Frankie was just a fantastic character. She had loads of self-confidence and charisma, and I loved her feminist attitude and how it was whelming ;). She really was just a fun and great character. I also love the idea of secret society and prep schools. I love reading about the bizarre elite. Not the rich snobs who think they are so privileged that they aren't even going to try to be personable or good at life. I like reading about the rich kids who are different from their parents and want to prove something to them.
Why I loved this book:
The music. The music in this novel was touching. I really loved how Charlie expressed herself. My favorite line really just illuminates how well-written this novel was and how emotionally driven the characters were.
"She's yelling at forever
That's been breathing down her neck"
Why I loved this book:
Bianca. I loved how sassy Bianca was. Some people might call her a bitch, but I thought she was fantastic. Also the characters in this novel were just so brilliantly written, I felt like I had known them for ages. Reading this I looked around my living room and saw each and every one of them acting out bits and pieces of this novel. The eye rolls and furtive, flirty glances. It was just all completely marvelous.
Why I loved this book:
Steph Bowe created characters that were wholly relate-able.
I loved the lists that Sacha made, of all the things he loved. I really love lists. It was also just a great story about people going on even though their lives are shrouded in death.
Why I loved this book:
I really enjoy supernatural novels, but they were flooded as of late and all seemed to be saying the same things. Nightshade offered a new story in the mist of all things similar. This was a much more realistic and aggressive werewolf story and that is very appreciated. I also loved a strong heroine leading her troops, even though she had moments of weakness she still could hold herself up.
Why I loved this book:
It was hilarious. I loved the idea of a gangly
teen boy pretending to be a Vampire. This was just a fun, funny and fantastic debut.
Why I loved this book:
It was so magical. There was no teen angst(not that there isn't a time and place for that). There was no drama or strange issue with BFFs or frenemies. It was a wholly enjoyable tale about a girl thrown into the world by herself, with no one to really care for her. I also loved her cat Taggle, I wish he was one of my cats. I also love the gypsies, there are not nearly enough books about Roamers. This was just a really well-written novel and I think everyone should read it.
Why I loved this book:
This book was so lyrically written, I fell in love within the first page. As if the writing was grand enough, the illustrations were breath-taking. I thought this was just a delectable fantasy read, with goblins and devils and what not.
Why I loved this book:
The passion. Soledad is so passionate about her dancing that it just gets inside of you and fills you with a longing. I thought it was utterly fabulous. Caridad did a fantastic job portraying the edge of fierce frenzy of Soledad when she was dancing. That alone is enough to make me love this novel, not to mention the dreamer Spanish Taz. ;)
Why I loved this book:
I loved how unique this was. I loved the idea of sharing each other through a late night radio station. Ghost Boy and Robot Girl (Jonah and Bea) were just fabulous, quirky characters that I felt a strong connection to. It was a great read that had a lot of elements that you never tend to read about in YA lit but that I'm sure happen all the time.
Why I loved this book:
It was so lovely and romantic and hilarious. I loved that it was sent in Paris and that it was a boarding school. It was great learning little tidbits about Paris from their late night excursions. Étienne was delish.
Why I loved this book:
Her friends. Alex is completely enveloped in a blanket of care and concern from her friends. They never force her to do anything, but at the same time they nudge her in the right direction. I loved imagining they were my friends they were just so great. I also really enjoyed that this was more of a survivor fighting back story, rather than a victim story. It was really empowering to see that even though Alex doubted things, she was able to come through this strong.
Why I loved this book:
The lessons learned were realistic and hard. I loved that Samantha had to keep doing the end of her life over until she got it right. To go through all that just to learn a lesson is fantastic. I also loved how realistic all the supporting characters are. Sometime in a novel setup with so much focus on the main character, supporting players are often thrown to the wayside. I'm glad that this was not the case in Lauren's fantastic debut.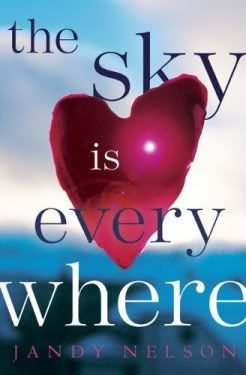 Why I loved this book:
The romance and the pain of grief. This novel portrayed passion-filled lustful sorrow like nobody's business. Lennie was such a character that really had no idea what she should be doing, or how she can move on. I liked the coming together of her and Toby. It's so hard for them to move on and they try to move on together. This was just a fantastic debut about grief and how there are different ways of coping, though not all of them may be kosher.
Why I loved this book:
It was chock full of Māori mythology. I loved reading about the different legends as well as the general New Zealand culture. It was a realistic supernatural novel with many twists and turns. There were plenty of creepy, stomach churning moments that just made this book completely fantastic.
Why I loved this book:
It was a magical little novel about a magical little wood. I loved how curious the kids were and all the little snippets of folklore throughout the novel. I'm a sucker for Fey novels and this one did not disappoint. I am scolding myself for not yet having picked up the sequel, so I shall have to do that soon.
Why I loved this book:
The whole idea of people who were murdered having Echos that Violet can hear, see, feel. Also a steamy romance that nicely offset the tragedy of the unsolved murders and on the run murderers. All in all a fantastic debut that had a fairly satisfying ending. I am certainly looking forward to a fresh start in the next novel, but I hope we can pick up where we left off in the fantastic romance.
Why I loved this book:
I'm not even sure why I loved this novel so much, but it was fantastic. It was just the perfect length with the perfect amount of drama, and mystery and misery. I loved the twins and wow completely off the wall Adina was. This was just a fantastic little novel and I have recommended it happily to many people who were not disappointed.
So those are at 20 of my favorites 2010 reads.
What were some of your favorites of 2010?